» Last Friday we welcomed Br Bede from Ealing who is making his pre-first profession retreat here. He leaves us tomorrow and will make his profession on Saturday at Ealing Abbey.
Ad multos annos!
» On Saturday last Fr Gervase was at Wash Common running a course for new Extraordinary Ministers of the Eucharist, which he has been doing each year for some time now.
» On Laetare Sunday the choir of St Anselm College greatly enhanced our conventual Mass with their lovely polyphony. After Mass they had a quick lunch before heading straight to Heathrow for their return to New Hampshire. Also at that Mass we used our rose chasuble, with early 15th English embroidery ornament which was remounted onto a dusky pink damask by the Warham Guild in 1963.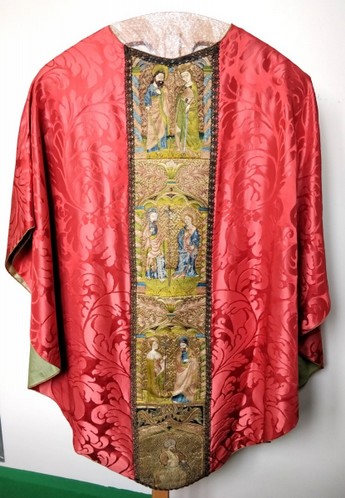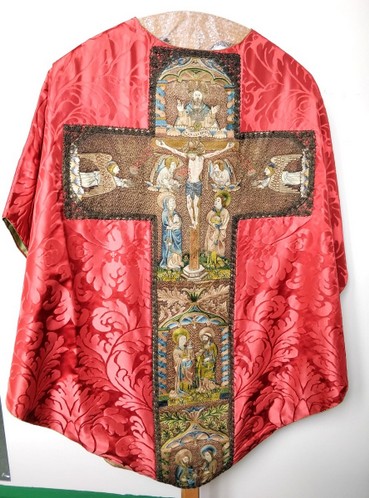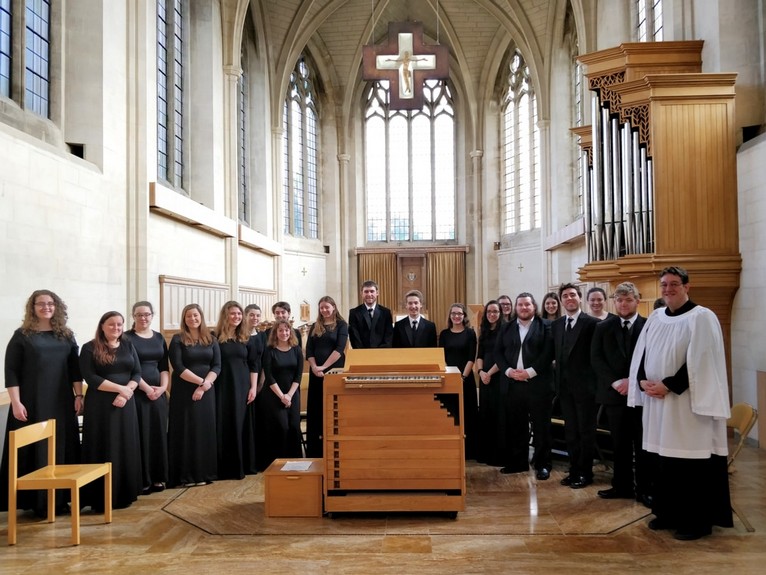 » This week we have had the pleasure of the company of Fr Edmund, visiting from Rome in order to give our three alongsiders a short course in
lectio divina
.
» On Tuesday Fr Hugh was a guest at the British Museum for the concert staged by the Genesis Foundation, featuring a diverse range of sacred, though not always Christian, polyphony and chant performed by
The Sixteen
. Also on Tuesday Fr Finbar went to Quarr Abbey for the funeral of Br Francis Verry OSB.
» Today the Historic Churches Committee met again at Douai for one of their rare shorter meetings. Fr Gervase sits on the committee. At the same time Fr Alban was at Farleigh School hearing Lenten confessions.