Douai Abbey: The Monastery of St Edmund, King & Martyr

»
The Retreats Association icon of
Jesus and the Samaritan Woman
is on display in the Lady chapel at Douai until 16 October, when there will be a Day of Recollection at Douai on the theme of the icon, led by Abbot Christopher Jamison and Alison MacTier, Director of the Retreats Association. Please use the
booking form
to reserve a place for this event.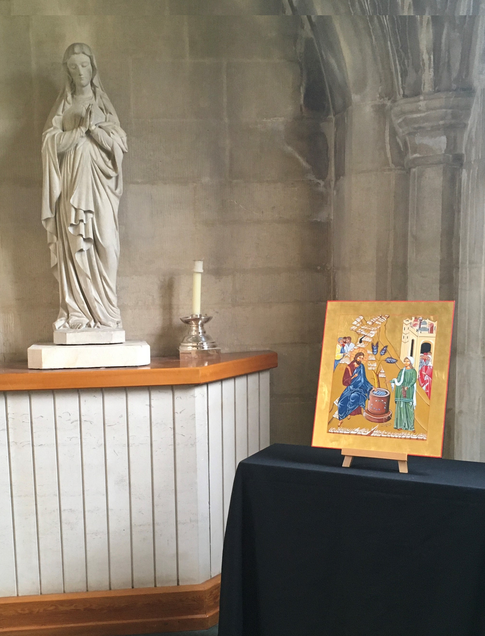 » After many Zoomed meetings, the Abbot President's council finally met again in the flesh at Douai on 21 September.
» The Douai community has begun meeting in small groups as part of its year of discernment, led by Fr David Smoliara SJ, leading up the abbatial election next May.
»
On 22 September, Abbot Geoffrey, as visitor, and Fr Oliver, as co-visitor, attended a follow-up meeting after the visitation of the Worth Community earlier this year.